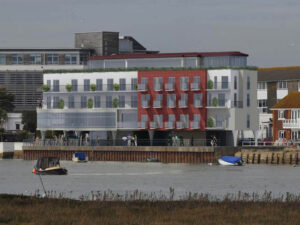 Between us, we have 40 years' experience of successful project delivery and pride ourselves on developing strong relationships with our clients and stakeholders. 
Our Oxfordshire based practice is supported by a skilled, dedicated team, using the latest in cad design and architectural technology to deliver you efficiency with flair. 
We will work with you to achieve your aspirations and be there to advise you at all times.  We look forward to offering you a fresh approach to architecture and design; from residential projects to larger scale mixed-use developments.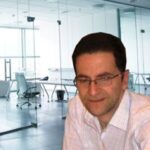 Yaniv Josef, Architect and Urban Designer, founded Josef-Whiteman Architects in 2007, after working as a senior Project Architect in a number of UK Architectural practices including Oxford Architects and CZWG.
The practice has been engaged in projects of a wide variety of sectors – including new homes and high quality extensions, offices, community buildings, and commercial projects (hotels and offices). We approach both the sites we work on and clients we work for, with great sensitivity – as we know that what makes every project unique & interesting and generating the best design response, is our careful understanding and evaluation of our clients' needs and aspirations. We keep true to this concept at every scale we work in, no matter how big or small the project is.
JWA bring knowledge and reassurance to developers, always looking to bring creative solutions to challenges - a pleasure to work with. Look forward to the next project with the team.
JWA provided a professional, innovative and creative architectural design service consistently over a number of years and assorted projects from residential schemes to larger mixed-use developments.